Contact Us
Contact Northwest New York Dairy, Livestock & Field Crops
If you know which specialist or staff member you would like to reach, you can find their contact information
below. If you are unsure of whom to contact, please use the inquiry form to the right and the appropriate team member will respond to your request.
Our mailing address is:

Northwest New York Dairy, Livestock & Field Crops Team
420 East Main St.
Batavia, NY 14020-2599
Phone: (585) 343-3040 ext. 138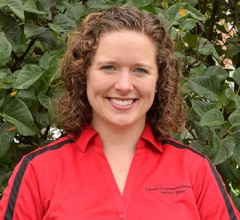 Libby Eiholzer
Bilingual Dairy
CCE Ontario County
480 North Main Street
Canandaigua, NY 14424-1049
cell 607-793-4847
fax 585-394-0377
email Libby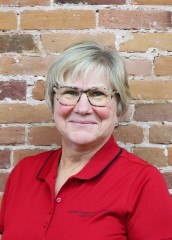 Nancy Glazier
Small Farms & Livestock
CCE Yates County
417 Liberty Street
Penn Yan, NY 14527-1130
phone 315-536-5123
cell 585-315-7746
fax 315-536-5117
email Nancy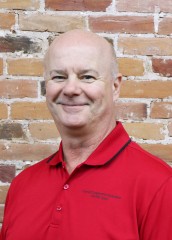 John Hanchar
Farm Business Management
CCE Livingston County
3 Murray Hill Drive
Mt. Morris, NY 14510-1153
phone 585-991-5438
cell 585-233-9249
fax 585-991-5434
email John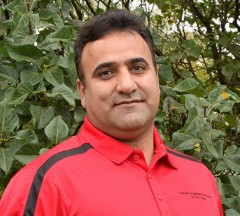 Ali Nafchi
Precision Ag
CCE Genesee County
420 East Main Street
Batavia, NY 14020
cell 585 313-6197
email Ali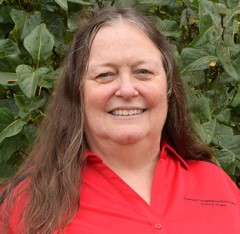 Joan Sinclair Petzen
Farm Business Management
CCE Wyoming County
401 North Main Street
Warsaw, NY 14569-1091
phone 585-786-2251 x122
cell 716-378-5267
fax 585-786-5148
email Joan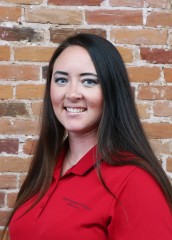 Jodi Putman
Field Crops
CCE Livingston County
3 Murray Hill Drive
Mount Morris, NY 14510-1153
phone 585-991-5437
cell 585-208-8209
email Jodi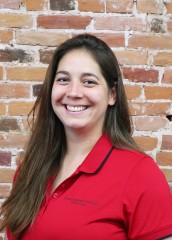 Margaret Quaassdorff
Dairy Management Specialist
CCE Genesee County
420 East Main Street
Batavia, NY 14020
cell 585-405-2567
email Margaret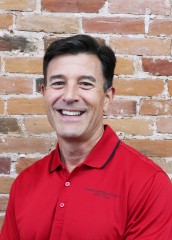 Mike Stanyard
Team Leader, Field Crops
CCE Wayne County
1581 Route 88 North
Newark, NY 14513-9739
phone 315-331-8415 x123
cell 585-764-8452
fax 315-331-8411
email Mike
Upcoming Events
AGROTOURISM - FREE FARMER TRAINING! ENROLL and GROW YOUR BUSINESS
May 9 - March 1, 2020

Rochester, NY
Expand your farm operations by starting
Agritourism
, either as your primary or as an add-on activity on your farm. Increasing your farm visibility, connecting with the community, educating the public, creating new local markets, sharing your knowledge and pride - these are just a few attributes that come with Agritourism.
We are inviting all farmers in the Genesee Valley Region (Genesee, Livingston, Monroe, Ontario, Orleans, Steuben, Wayne, Wyoming, and Yates) to enroll in this
FREE Agritourism Farmer Training program
.
The class size is limited. We are looking for a group of 10-12 farmers to teach them how to successfully develop and execute Agritourism events in their farm and grow their business.

The training is funded by the Genesee Valley Regional Market Authority in support of local farmers, agriculture and food industry.

Calling all 9th-12th graders! 4th Annual Precision Agriculture Day at Genesee Community College
May 21, 2019
9:00 am - 1:30 pm Register by Friday May 10th! $15/per person includes lunch
Batavia, NY
Calling all 9th-12th graders! We have an exciting new program for students interested in technology, science, engineering, and agriculture!
Would you like to:
Learn about how Drones collect information
Check out some potential career opportunities that have new and ever-changing technology
Learn how these technologies can be used in our own backyards in WNY
Discover potential and exciting career opportunities
Human Resource Management on the Farm - 2 sessions! Register by Friday 5/17!!
May 21 - May 22, 2019
12:00 - 2:00 pm (2 sessions! Day 1 CCE- Ontario, or Day 2 CCE - Wyoming)
Are you looking for motivation and resources to implement new Human Resource Management practices on your farm?
Join us for one of two sessions in WNY this spring. At each session, we'll discuss:
What Human Resource Management is, and why it's important on your farm
Examples of different Human Resource Management practices and how to implement them
In addition, you will:
Complete a self-assessment to determine the areas of highest priority for your farm
Hear from several local dairy farmers who have recently implemented new HRM practices on their farms.
Go home with a plan of action and resources to help you accomplish your HRM goals
Announcements
USDA Announces New Decision Tool for New Dairy Margin Coverage Program
WASHINGTON, April 30, 2019
? Agriculture Secretary Sonny Perdue announced today the availability of a new web-based tool - developed in partnership with the University of Wisconsin - to help dairy producers evaluate various scenarios using different coverage levels through the new
Dairy Margin Coverage (DMC)
program.

The 2018 Farm Bill authorized
DMC
, a voluntary risk management program that offers financial protection to dairy producers when the difference between the all milk price and the average feed cost (the margin) falls below a certain dollar amount selected by the producer. It replaces the program previously known as the Margin Protection Program for Dairy. Sign up for this USDA Farm Service Agency (FSA) program opens on June 17.

"With sign-up for the
DMC
program just weeks away, we encourage producers to use this new support tool to help make decisions on participation in the program," Secretary Perdue said. "Dairy producers have faced tough challenges over the years, but the
DMC
program should help producers better weather the ups and downs in the industry."

The University of Wisconsin launched the decision support tool in cooperation with FSA and funded through a cooperative agreement with the USDA Office of the Chief Economist. The tool was designed to help producers determine the level of coverage under a variety of conditions that will provide them with the strongest financial safety net. It allows farmers to simplify their coverage level selection by combining operation data and other key variables to calculate coverage needs based on price projections.

The decision tool assists producers with calculating total premiums costs and administrative fees associated with participation in
DMC
. It also forecasts payments that will be made during the coverage year.

"
The new
Dairy Margin Coverage
program offers very appealing options for all dairy farmers to reduce their net income risk due to volatility in milk or feed prices
," said Dr. Mark Stephenson, Director of Dairy Policy Analysis, University of Wisconsin, Madison. "
Higher coverage levels, monthly payments, and more flexible production coverage options are especially helpful for the sizable majority of farms who can cover much of their milk production with the new five million pound maximum for Tier 1 premiums. This program deserves the careful consideration of all dairy farmers
."

For more information, access the tool at fsa.usda.gov/dmc-tool. For
DMC
sign up, eligibility and related program information, visit fsa.usda.gov or contact your local USDA Service Center. To locate your local FSA office, visit farmers.gov/service-locator.

New Guidance for Mortality Disposal Issued
NYS Department of Ag and Markets has posted guidelines on disposal of livestock carcasses, in response to reports that some rendering companies have halted pickups from farms.
https://nwnyteam.cce.cornell.edu/submission.php?id=761&crumb=dairy|1