Contact Us
Contact Northwest New York Dairy, Livestock & Field Crops
If you know which specialist or staff member you would like to reach, you can find their contact information
below. If you are unsure of whom to contact, please use the inquiry form to the right and the appropriate team member will respond to your request.
Our mailing address is:

Northwest New York Dairy, Livestock & Field Crops Team
420 East Main St.
Batavia, NY 14020-2599
Phone: (585) 343-3040 ext. 138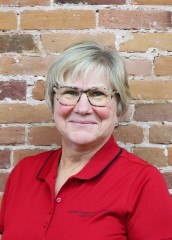 Nancy Glazier
Small Farms & Livestock
CCE Genesee County
420 East Main Street
Batavia, NY 14020
phone 585-343-3040
cell 585-315-7746
fax 585-343-1275
email Nancy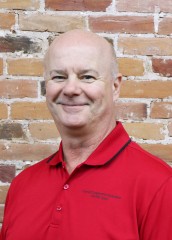 John Hanchar
Farm Business Management
CCE Livingston County
3 Murray Hill Drive
Mt. Morris, NY 14510-1153
phone 585-991-5438
cell 585-233-9249
fax 585-991-5434
email John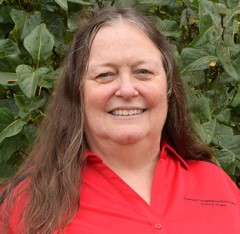 Joan Sinclair Petzen
Farm Business Management
CCE Wyoming County
401 North Main Street
Warsaw, NY 14569-1091
phone 585-786-2251 x122
cell 716-378-5267
fax 585-786-5148
email Joan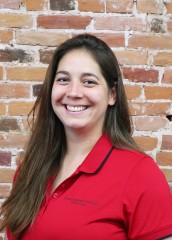 Margaret Quaassdorff
Dairy Management Specialist
CCE Genesee County
420 East Main Street
Batavia, NY 14020
cell 585-405-2567
email Margaret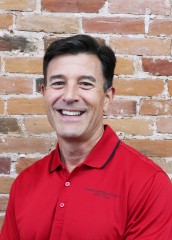 Mike Stanyard
Team Leader, Field Crops
CCE Wayne County
1581 Route 88 North
Newark, NY 14513-9739
phone 315-331-8415 x123
cell 585-764-8452
fax 315-331-8411
email Mike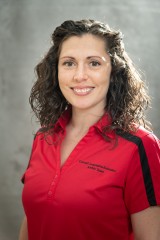 Brandie Waite
Administrative Assistant
CCE Genesee County
420 East Main Street
Batavia, NY 14020-2599
phone 585-343-3040 x138
fax 585-343-1275
email Brandie


Upcoming Events
NY Corn & Soybean Growers - 2021 Summer Crop Tour
August 5, 2021
Canandaigua, NY
The Annual Summer Crop Tour will resume in person on August 5th, 2021 at Catalpa Farms in Canandaigua, NY. They are excited to welcome Rob Sharkey, better known to his many followers as The Shark Farmer, as the keynote speaker this year!
American Farmland Trust - Women for the Land Learning Circle - Conservation Action
August 9, 2021
Perry, NY
Women for the Land Learning Circle - Conservation Action, followed by a bus tour at Table Rock Farm in Castile, NY
Open to all women involved in agriculture in New York, AFT invites you to join us for a peer-to-peer Learning Circle and Farm Tour this August. Our focus is Conservation in Action. Attendees will meet at an immersive photograph exhibit featuring western New York female farmers. We will hear about how conservation is put into action from a certified crop consultant who specializes in on-farm conservation planning. Then we will board a bus and head over to an award-winning family-run dairy, Table Rock Farm, that is at the forefront of agricultural innovation, to see it all in person. Meghan Hauser, a co-owner of the farm, will lead us through the efforts she and her team have implemented to make their 100+ year old farm an environmentally and economically thriving operation. After the tour, we will reflect on the experience and discuss action steps we can take to achieve our own conservation goals.
FACILITATORS:
Stephanie Castle, American Farmland Trust
Joan Petzen, Cornell Cooperative Extension Northwest New York Dairy and Livestock Team
Lorie Ames, Western New York Crop Management Association
JoBeth Bellanca, USDA-NRCS
Meghan Hauser, Table Rock Farm
2021 Aurora Farm Field Day

August 12, 2021
Aurora, NY
The 2021 Cornell Field Crops annual field day will be held August 12th highlighting the latest field crops research across CALS and providing an opportunity for in-person exchange of ideas and experiences. This year's program offers a wide variety of content from no-till planting into rolled cover crops to the use of unoccupied robotic vehicles to monitor plant growth and health.
Announcements
The NWNY Team is Hiring!
The NWNT Dairy, Livestock and Field Crops Team is currently looking for a Field Crops Specialist.
As the Field Crops Specialist, you will provide commercial crop growers, producers, consultants, and industry representatives with the knowledge and educational resources necessary to assess production and management practices. You will focus on developing an education and applied research program in the areas of forage production management, soil health/nutrient management and advancing the principles, applications and implementation of precision agriculture technologies for growers. Other responsibilities include:
Providing producers and industry with a framework to analyze production and management alternatives and maximize profit opportunities based on emerging best-management practices.
Analyzing and evaluating major program efforts with the input of all program partners and making recommendations for enhancing these efforts.
Participating in regional, statewide, and national workgroups.
Initiating and conducting field demonstrations and in-depth applied research projects appropriate to the needs of commercial crop production.
Individually and collaboratively exploring and pursuing new and additional funding sources to enhance and extend program opportunities.
Planning and implementing educational programs utilizing a variety of methods, including direct teaching through group experiences, social media, newsletters, electronic technology, use of the internet, and distance learning.
Preparing quarterly reports and yearly impact statements on program progress and accomplishments.
This position is full-time and will be located in Mount Morris, New York. This is a three-year appointment with possible extension depending on funding and performance. Applications must be submitted by July 31, 2021.
*NEW* The NWNY Team Blog!
Our goal for
this blog
is to share with farmers and allied industry professionals, technical and applicable resources regarding all aspects of dairy farming, livestock and small farms, field crops and soils, and topics related to farm business management and precision agriculture.

The blog will feature Crop Alerts, Dairy Alerts, Bilingual (Spanish) Resources, Upcoming Events and more from our team members. This blog is free for everyone to use, explore and enjoy. When new material is published, subscribers will receive an email notification.

We hope you enjoy this new platform, and are looking forward to engaging with you in the future!