About Program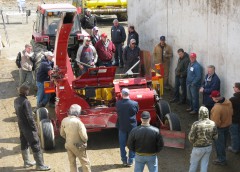 The NWNY Dairy, Livestock and Field Crops Team is one of the outstanding regional agricultural Cornell Cooperative Extension programs in New York, serving a 10-county region in the western part of the state. The team's specialists work together with Cornell faculty and extension educators statewide to provide service to the farms large and small whether dairy, livestock, hay, corn, wheat or soybean focused. The team is part of the Cornell College of Agriculture & Life Sciences' Pro-Dairy program outreach. Educational programs and individual assistance cover a wide area of best management practices and as well as dairy farm business. For dairy farms, a bilingual dairy specialist provides producers with employee training and human resource facilitation in Spanish. Educational and support venues range from on individual farm management team meetings and troubleshooting to multi-day classroom and hands-on training and from ongoing farmer group discussion meetings to thematic day long symposia.


The Northwest New York Dairy, Livestock & Field Crops is supported, in part, by
county Cornell Cooperative Extensions including: Genesee, Livingston, Monroe,
Niagara, Ontario, Orleans, Seneca, Wayne, Wyoming and Yates Counties.

To visit one of these Cornell Cooperative Extension's web sites,
simply click on a county within the map.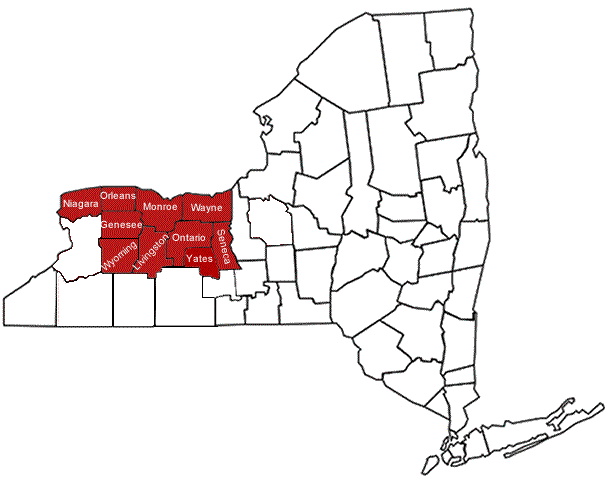 Upcoming Events
VFD Regulations - What Does It Mean for Livestock Owners & Beekeepers
March 28, 2017
6:00pm - 8:00 pm
Warsaw, NY
If you want to learn more about the VFD, Veterinarian Feed Directive, and how it might affect you and home treatments of your livestock, plan to attend this information session.

Getting Started in Agritourism Workshop, Creating a Destination Farm
March 30, 2017
8:30 am - 3:00 pm
Rochester, NY
Cornell Extensions of Monroe and Tompkins County proudly invites farmers, food entrepreneurs, horse-farm owners, and other Agribusiness operators to attend the Agritourism workshop.

NYS Livestock Summit - Montour Falls Location
March 30, 2017
1:00 pm - 4:00 pm
Montour Falls, NY
Calling experienced livestock producers: We know you face tremendous challenges to grow your business. What are the undeveloped opportunities and how can we collectively address them?

Announcements
Heavy Snow Loads
The recent accumulation of snow in many areas throughout NYS has caused some agricultural buildings to fail. Failure can be the result of several itmes linked to the snow load present on the building. This document talks about snow accumulation and points about understanding pending barn failures.
Click here to read the rest of the article.
Do's and Don'ts for Barn Snow Removal
Removal of significant snow accumulations off of a barn roof is best performed in a systematic way to reduce the risk of injury or death to both barn occupants and those working on the roof. Removing roof snow without a proper approach may actually cause more damage than if left alone in some cases by creating an unbalanced and/or concentrated roof load. This document explains the proper approach to removing accumulated snow from roofs.
Click here to read the rest of the article.
Latest Dairy Market Watch
An educational newsletter to keep producers informed of changing market factors affecting the dairy industry.
How to Read Dairy Market Watch
.
Dairy Market Watch - February 2017
Northwest New York Dairy, Livestock & Field Crops - Cornell Cooperative Extension
Your Trusted Source for Research-Based Knowledge