About Program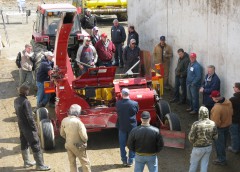 The NWNY Dairy, Livestock and Field Crops Team is one of the outstanding regional agricultural Cornell Cooperative Extension programs in New York, serving a 10-county region in the western part of the state. The team's specialists work together with Cornell faculty and extension educators statewide to provide service to the farms large and small whether dairy, livestock, hay, corn, wheat or soybean focused. The team is part of the Cornell College of Agriculture & Life Sciences' Pro-Dairy program outreach. Educational programs and individual assistance cover a wide area of best management practices and as well as dairy farm business. For dairy farms, a bilingual dairy specialist provides producers with employee training and human resource facilitation in Spanish. Educational and support venues range from on individual farm management team meetings and troubleshooting to multi-day classroom and hands-on training and from ongoing farmer group discussion meetings to thematic day long symposia.


The Northwest New York Dairy, Livestock & Field Crops is supported, in part, by ten
county Cornell Cooperative Extensions including: Genesee, Livingston, Monroe,
Niagara, Ontario, Orleans, Seneca, Wayne, Wyoming and Yates Counties.

To visit one of these Cornell Cooperative Extension's web sites,
simply click on a county within the map.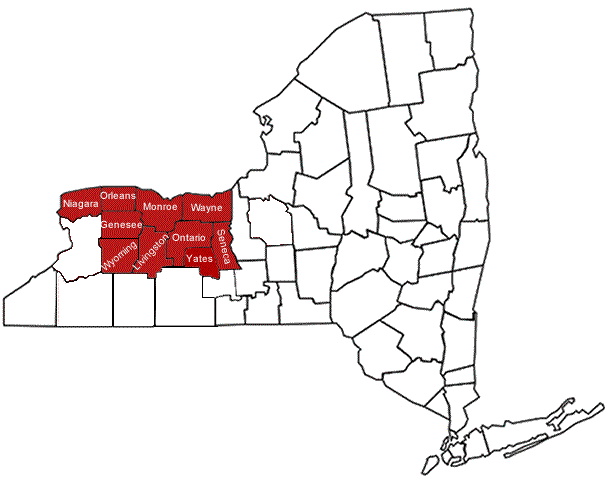 Upcoming Events
*** CLASS FULL *** Herd Manager Training - 2 Day Program, Day 2
March 23, 2018
9:30 am - 3:00 pm
Oakfield, NY
The Herd Manager Training is a 2 day program held one week apart from each other. The program will be held on farm with a combination of presentations, demonstrations, farm walk through and discussion.

Who should attend: Those who work directly with cows or train people that do.

This program is eligible for FSA Borrower Credits.

Northwest New York Dairy, Livestock & Field Crops - Cornell Cooperative Extension
Your Trusted Source for Research-Based Knowledge