About Program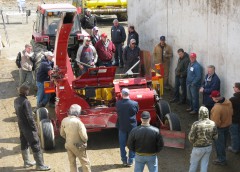 The NWNY Dairy, Livestock and Field Crops Team is one of the outstanding regional agricultural Cornell Cooperative Extension programs in New York, serving a 10-county region in the western part of the state. The team's specialists work together with Cornell faculty and extension educators statewide to provide service to the farms large and small whether dairy, livestock, hay, corn, wheat or soybean focused. The team is part of the Cornell College of Agriculture & Life Sciences' Pro-Dairy program outreach. Educational programs and individual assistance cover a wide area of best management practices and as well as dairy farm business. For dairy farms, a bilingual dairy specialist provides producers with employee training and human resource facilitation in Spanish. Educational and support venues range from on individual farm management team meetings and troubleshooting to multi-day classroom and hands-on training and from ongoing farmer group discussion meetings to thematic day long symposia.


The Northwest New York Dairy, Livestock & Field Crops is supported, in part, by ten
county Cornell Cooperative Extensions including: Genesee, Livingston, Monroe,
Niagara, Ontario, Orleans, Seneca, Wayne, Wyoming and Yates Counties.

To visit one of these Cornell Cooperative Extension's web sites,
simply click on a county within the map.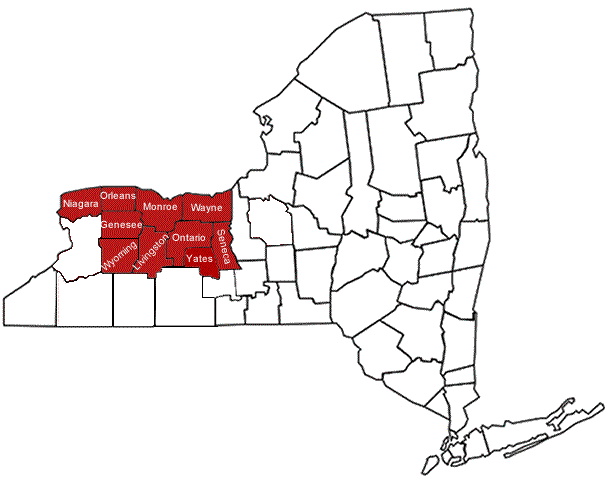 Upcoming Events
Soil Health Workshop with Cover Crop Interseeder & Herbicide Demonstration

August 22, 2017
8:30 am - 3:30 pm
Albion, NY
Speakers: Wendy Taheri - a nationally recognized expert in Mycorrhizal Fungi and John Wallace - soon to be a Cornell professor with extensive experince in Drilled Interseeding of corn.
In the afternoon we will have a field demonstration of a test plot with 8 drilled interseedings of cover crops in field corn combined with a test of 4 different pre-emerge herbicides, in addition to Wendy Taheri demonstrating soil health features from a soil pit.
CCE Adirondack Railroad Excursion (Extension Employees & Family ONLY)
August 26, 2017
9:30 am - 7:00 pm
Utica, NY
Back by popular demand the Adirondack Summer Excursion will roll again on the Adirondack Scenic Railroad, The New York State Association of County Agricultural Agents (NYSACAA) is once again hosting this summer adventure. This event is open to all county, regional and campus CCE employees and their families.
You do not have to be a member of NYSACAA to attend.

Last year's trip reviews were very positive. Don't miss this opportunity to enjoy a day full of great scenery, comradery and networking with other CCE folks from around the state.
Summer Dairy Research Update: Heifer Reproduction & Hypocalcemia
September 6, 2017
7:00 pm - 9:00 pm
Batavia, NY
Line-up of speakers:
Julio O. Giordano, DVM, MS, PhD, Cornell University, St. John Family Sesquicentennial, Assistant Professor - Dairy Cattle Biology & Management Department of Animal Science
Magdalena Masello Souza, DVM, Cornell University, PhD Student - Dairy Cattle Biology & Management Lab
Robert A. Lynch, DVM, Cornell Univeristy PRO-DAIRY Program, Herd Health & Management Specialist
Northwest New York Dairy, Livestock & Field Crops - Cornell Cooperative Extension
Your Trusted Source for Research-Based Knowledge