About Program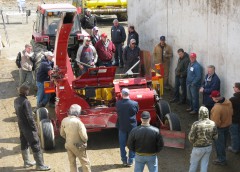 The NWNY Dairy, Livestock and Field Crops Team is one of the outstanding regional agricultural Cornell Cooperative Extension programs in New York, serving a 9-county region in the western part of the state. The team's specialists work together with Cornell faculty and extension educators statewide to provide service to the farms large and small whether dairy, livestock, hay, corn, wheat or soybean focused. The team is part of the Cornell College of Agriculture & Life Sciences' Pro-Dairy program outreach. Educational programs and individual assistance cover a wide area of best management practices and as well as dairy farm business. For dairy farms, a bilingual dairy specialist provides producers with employee training and human resource facilitation in Spanish. Educational and support venues range from on individual farm management team meetings and troubleshooting to multi-day classroom and hands-on training and from ongoing farmer group discussion meetings to thematic day long symposia.


The Northwest New York Dairy, Livestock & Field Crops is supported,
in part, by ninecounty Cornell Cooperative Extensions including:
Genesee, Livingston, Monroe, Niagara, Ontario, Orleans, Seneca,
Wayne and Wyoming Counties.

To visit one of these Cornell Cooperative Extension's web sites,
simply click on a county within the map.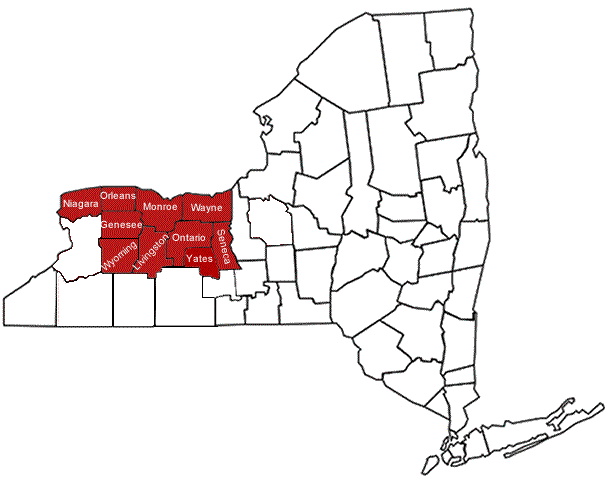 Upcoming Events
Farm Specific Tax Code Benefits
January 25, 2022
For farm businesses of all shapes and sizes, tune in to learn more about the tax advantages available for farms. This workshop will include information for the current tax season.
2022 Annie's Project: Know Your Numbers, Know Your Options
January 25, 2022
February 1, 2022
February 8, 2022
February 15, 2022
February 22, 2022

This five-part series empowers farm women to prepare and analyze their own financial statements, enhance farm business decision making, and effectively communicate with their team.
Net Zero for NY Dairy - What You Need to Know
February 2 - February 3, 2022
This conference has gathered dairy industry experts to shed light on what "getting to net zero" means for dairy producers.
Announcements
The NWNY Team Blog
Our goal for
this blog
is to share with farmers and allied industry professionals, technical and applicable resources regarding all aspects of dairy farming, livestock and small farms, field crops and soils, and topics related to farm business management and precision agriculture.

The blog will feature Crop Alerts, Dairy Alerts, Bilingual (Spanish) Resources, Upcoming Events and more from our team members. This blog is free for everyone to use, explore and enjoy. When new material is published, subscribers will receive an email notification.

We hope you enjoy this new platform, and are looking forward to engaging with you in the future!