About Program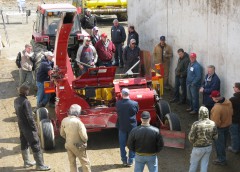 The NWNY Dairy, Livestock and Field Crops Team is one of the outstanding regional agricultural Cornell Cooperative Extension programs in New York, serving a 9-county region in the western part of the state. The team's specialists work together with Cornell faculty and extension educators statewide to provide service to the farms large and small whether dairy, livestock, hay, corn, wheat or soybean focused. The team is part of the Cornell College of Agriculture & Life Sciences' Pro-Dairy program outreach. Educational programs and individual assistance cover a wide area of best management practices and as well as dairy farm business. For dairy farms, a bilingual dairy specialist provides producers with employee training and human resource facilitation in Spanish. Educational and support venues range from on individual farm management team meetings and troubleshooting to multi-day classroom and hands-on training and from ongoing farmer group discussion meetings to thematic day long symposia.


The Northwest New York Dairy, Livestock & Field Crops is supported,
in part, by nine &nbspcounty Cornell Cooperative Extensions including:
Genesee, Livingston, Monroe, Niagara, Ontario, Orleans, Seneca,
Wayne and Wyoming Counties.

To visit one of these Cornell Cooperative Extension's web sites,
simply click on a county within the map.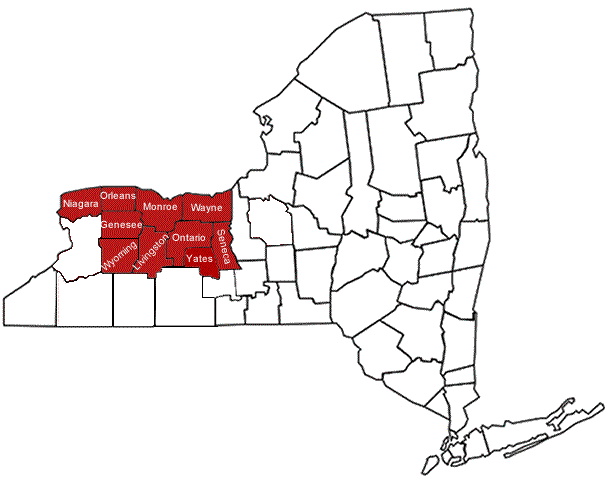 Upcoming Events
Beef Quality Assurance (BQA) Training
October 8, 2022
Attica, NY
Beef Quality Assurance (BQA) is a nationwide certification program to help ensure a safe, wholesome, and quality beef product for consumers. Topics covered include herd health management, nutrition, behavior, and handling. Producers attending the training will become Level 2 certified.
Fall Update on Highly Pathogenic Avian Influenza Outbreak
October 12, 2022
All poultry famers, hobbyists, and enthusiasts are invited to join Cornell Cooperative Extension's Livestock Program Work Team and NYS Agriculture and Markets to learn more about this disease, what we know so far about the current outbreak, and how we should prepare moving into the heart of the fall migration.
2022 Feeder School - November 10
November 10, 2022
Join the NWNY Team Dairy Specialists for a one day on-farm training for dairy farm feeders. The training is offered in English and Spanish and will feature stations with hands-on activities and demonstrations.
Announcements
The NWNY Team Blog
Our goal for
this blog
is to share with farmers and allied industry professionals, technical and applicable resources regarding all aspects of dairy farming, livestock and small farms, field crops and soils, and topics related to farm business management and precision agriculture.

The blog will feature Crop Alerts, Dairy Alerts, Bilingual (Spanish) Resources, Upcoming Events and more from our team members. This blog is free for everyone to use, explore and enjoy. When new material is published, subscribers will receive an email notification.

We hope you enjoy this new platform, and are looking forward to engaging with you in the future!