Organic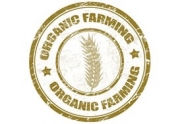 Organic production continues to grow in New York State. There are around 750 certified organic farms with over 68,900 acres. Of these farms, 286 are dairies. The Finger Lakes is a hub for organic crop production.
ORGANIC CATEGORIES
Most Recent Organic Content
Crop Alert
Mike Stanyard, Team Leader, Field Crops
Northwest New York Dairy, Livestock & Field Crops
Last Modified: July 27, 2018

Timely observations, information, and control strategies for managing pests, fertility, and current conditions on northwestern NY farms.
Know a Better Pasture
Nancy Glazier, Small Farms
Northwest New York Dairy, Livestock & Field Crops
Last Modified: February 20, 2018


Pasture is a great way to feed your livestock during the growing season.
Transitioning from Conventional to Organic Production for the CSW Rotation
John Hanchar, Farm Business Management
Northwest New York Dairy, Livestock & Field Crops
Last Modified: January 10, 2018


Growers transitioning from conventional to organic production for the corn, soybean, wheat (CSW) cropping system can use an analysis of transition period economics to make decisions regarding an optimal crop sequencing.

Upcoming Events
Corn Silage Pre-Harvest Workshops
August 23 - August 24, 2018
Morning and Afternoon sessions
Corn silage harvest is drawing near. The way corn silage is harvested and stored is a single event that affects your operation for the entire next year. Are you prepared to set your operation up for success? Plan to attend one of the following on-farm Corn Silage Pre-Harvest workshops to hear the latest research-backed strategies you can implement on your dairy this corn silage season.
2018 New York Corn & Soybean Yield Contest
August 25, 2018

See attached flyer for Contest Rules and Entry Form.
No-Till & Never-Till Soil Health Workshop

August 28, 2018
12:00 p.m. - 5:30 p.m.
Stafford, NY
The Western New York Soil Health Alliance will be holding a Soil Health Workshop focusing on No-Till practices and benefits. They will be digging underground to look at a section of field that has NEVER had any tillage and compare it to the adjacent area with a history of tillage practices. In addition, there will be information on the problem of slugs and voles in the higher residue farming practices.
Northwest New York Dairy, Livestock & Field Crops - Cornell Cooperative Extension
Your Trusted Source for Research-Based Knowledge