Resources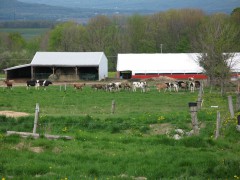 We have compiled a list of useful resources for farmers, consultants and agri-business professionals, organized by category. We hope that these websites can provide you with additional information and guidance.
GENERAL
2023 Yield Contest Form
Download the 2023 Yield Contest Entry Form Here!
https://acrobat.adobe.com/link/review?uri=urn:aaid:scds:US:2a219507-c2f4-3dc3-802f-27f1c3f0f132
2023 Soft White Winter Wheat Summaries
https://acrobat.adobe.com/link/review?uri=urn:aaid:scds:US:1a3a1ecc-0e6f-3714-8aac-644cbf8ac578
2023 Red Winter Wheat Summaries
https://acrobat.adobe.com/link/review?uri=urn:aaid:scds:US:8ff9ba01-bb5a-3407-91e7-b6c5510ec5b5
2023 Hybrid Rye Trial
https://acrobat.adobe.com/link/review?uri=urn:aaid:scds:US:1bc1370d-62a7-3004-b8f0-a5f28196b81b
2023 Winter Malting Barley Regional Trial Summary
https://acrobat.adobe.com/link/review?uri=urn:aaid:scds:US:8367e582-5a2c-3d76-92f3-a391b34b433b
Cornell Cooperative Extension (CCE)
The Cornell Cooperative Extension website provides an overview of CCE programs across New York State.
Cornell Nutrient Management Spear Program
The vision of the Cornell University's Nutrient Management Spear Program is to assess current knowledge, identify research and educational needs, conduct applied, field and laboratory-based research, facilitate technology and knowledge transfer, and aid in the on-farm implementation of beneficial strategies for field crop nutrient management, including timely application of organic and inorganic nutrient sources to improve profitability and competitiveness of New York State farms while protecting the environment. For more information about our program activities see our latest (3-2-2013) Program Report.
Cornell Field Crops Home Page
Providing timely field crops, soil and pest management information to the agricultural community of New York State.
http://www.fieldcrops.org/Pages/Home.aspx
What's Cropping Up
Newsletter for New York Field Crops and Soils
http://css.cals.cornell.edu/cals/css/extension/cropping-up/index.cfm
NYS IPM Program
Developing sustainable ways to manage pests and help people to use methods that minimize environmental, health, and economic risks.
http://www.nysipm.cornell.edu/
Precision Agriculture
An excellent website for Precision Agriculture Resources.
http://www.aces.edu/anr/precisionag/
The Cornell Nutrient Analysis Laboratory
Provide accurate and cost effective analysis of soil (Cornell Soil Health Test, Illinois Soil Nutrient Test, other specialized soil tests), plant and water samples.
Cornell Soil Health
Information to help you return your soil to a healthy state or keep an already good soil productive.
http://soilhealth.cals.cornell.edu
BUSINESS
Cornell Small Farms Program
http://www.smallfarms.cornell.edu
NE Beginning Farmer Program
http://nebeginningfarmers.org/
GUIDELINES
Cornell Guide for Integrated Field Crop Management
http://ipmguidelines.org/FieldCrops/Default.aspx


Upcoming Events
Agritourism Workshops Monthly! - U-Pick Agritourism Operations: IN's and Out's
December 18, 2023
Are you thinking of starting an agritourism business or are you currently operating one?

Join our monthly lunch-hour, workshop virtual series and learn how to grow your agritourism business!
Each session will focus on specific topic to help aspiring agritourism entrepreneurs grow their knowledge and profit through this exciting on-farm business.

Cost: Free to attend, but registration required!

2024 Corn Congress

January 4, 2024
Henrietta, NY
Participant Registration for the 2024 Corn Congress OPEN NOW! - January 4th 2024
NOW OFFERING 3.5 DEC Recertification CREDITS
Whole Farm Efficiency Webinar Series
January 9, 2024
January 16, 2024
January 23, 2024
January 30, 2024
February 6, 2024
February 13, 2024
February 20, 2024
February 27, 2024
March 5, 2024
March 12, 2024

Registration link coming soon!
Cornell Cooperative Extension and Cornell PRO-DAIRY are excited to announce our Whole Farm Efficiency webinar series. This 10-week webinar series will be offered online, free of charge to participants.
It will take place Tuesdays from 12pm-1pm EST, Jan 9 through March 12, 2024.
Topics for each week include precision feeding, labor management, feed management, labor on-boarding, milk quality, transition period, maximizing return on colostrum, targeted reproduction programs, reproductive evaluation, and replacements.


Announcements
Follow us on Instagram
See photos and reels of our most recent events and programs!
Join us on Facebook!
Follow us on Facebook to get up to date posts about events, workshops and everything NWNY!
Add us on LinkedIn!
Connect with us on LinkedIn to get more information about upcoming workshops and programs!
Watch us on YouTube
Watch instructional videos from specialists in the field!
Subscribe for Emails about Events & Workshops!