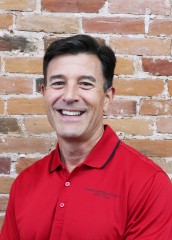 Mike Stanyard
Team Leader, Field Crops
CCE Wayne County
1581 Route 88 North
Newark, NY 14513-9739
phone 315-331-8415 x123
cell 585-764-8452
fax 315-331-8411
email Mike
Areas of Interest
Crop Production & Storage, Insect, Disease & Weed Management.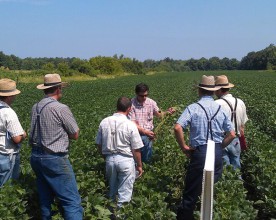 As the Field Crops Specialist and Team Leader of the NWNY Dairy, Livestock, and Field Crops Team, I am responsible for providing leadership for planning, conducting, and evaluating a comprehensive educational program in crop production, storage, and marketing for the commercial field crops, dairy, and livestock industries for ten counties in northwestern New York. These duties include:
Design and deliver educational programs that meet the needs of extension clientele on field crop related issues pertaining to corn, soybeans, small grains, and forage crops.
Provide technical assistance on questions from the private and public sector through phone calls, extension update mailings, monthly team newsletter, web site updates, farm visits, discussion groups, research projects, TAg Teams and local and regional meetings.
Organize corn, soybean, and small grain congresses, which are attended by over 800 producers and agricultural business representatives each year.



Collaborate with Cornell faculty, staff and producers on research projects and grants that address the needs of the NY producer.
Upcoming Events
Soil Health Workshop with Cover Crop Interseeder & Herbicide Demonstration

August 22, 2017
8:30 am - 3:30 pm
Albion, NY
Speakers: Wendy Taheri - a nationally recognized expert in Mycorrhizal Fungi and John Wallace - soon to be a Cornell professor with extensive experince in Drilled Interseeding of corn.
In the afternoon we will have a field demonstration of a test plot with 8 drilled interseedings of cover crops in field corn combined with a test of 4 different pre-emerge herbicides, in addition to Wendy Taheri demonstrating soil health features from a soil pit.
CCE Adirondack Railroad Excursion (Extension Employees & Family ONLY)
August 26, 2017
9:30 am - 7:00 pm
Utica, NY
Back by popular demand the Adirondack Summer Excursion will roll again on the Adirondack Scenic Railroad, The New York State Association of County Agricultural Agents (NYSACAA) is once again hosting this summer adventure. This event is open to all county, regional and campus CCE employees and their families.
You do not have to be a member of NYSACAA to attend.

Last year's trip reviews were very positive. Don't miss this opportunity to enjoy a day full of great scenery, comradery and networking with other CCE folks from around the state.
Summer Dairy Research Update: Heifer Reproduction & Hypocalcemia
September 6, 2017
7:00 pm - 9:00 pm
Batavia, NY
Line-up of speakers:
Julio O. Giordano, DVM, MS, PhD, Cornell University, St. John Family Sesquicentennial, Assistant Professor - Dairy Cattle Biology & Management Department of Animal Science
Magdalena Masello Souza, DVM, Cornell University, PhD Student - Dairy Cattle Biology & Management Lab
Robert A. Lynch, DVM, Cornell Univeristy PRO-DAIRY Program, Herd Health & Management Specialist
Northwest New York Dairy, Livestock & Field Crops - Cornell Cooperative Extension
Your Trusted Source for Research-Based Knowledge