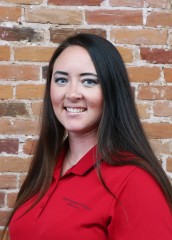 Jodi Letham
Field Crops & Soils Specialist
CCE Livingston County
3 Murray Hill Drive
Mount Morris, NY 14510-1153
phone 585-991-5420
cell 585-689-3423
email Jodi
Areas of Interest
Agronomy, Forage Quality, Nutrient Management, Soil Health & Fertility, and Industrial Hemp.
As the Field Crops Specialist of the NWNY Dairy, Livestock, and Field Crops Team, I am responsible for providing leadership for planning, conducting, and evaluating a comprehensive educational program in the fundamental scientific principles of crop production and physiology, plant nutrition, whole farm nutrient management, soil health and fertility management, and integrated cropping systems for sustainable forage quality and animal nutrition.
I collaborate with Cornell faculty, staff, agricultural business representatives and producers on research projects and grants that address the needs of the NY producer.



Upcoming Events
NWNY Dairy Day 2022
December 6, 2022
Batavia, NY
REGISTRATION NOW OPEN!
Theme: The Future of Your Dairy's Youngstock

The NWNY Dairy, Livestock and Field Crops team will be holding it's first "Dairy Day" this December! We will be bringing the latest in dairy research to you with this in-person, 1-day conference.

2023 Corn Congress - Batavia, NY

January 5, 2023
Batavia, NY
Registration is now open for the 2023 Corn Congress - January 5 & 6, 2023
2023 Corn Congress - Waterloo, NY

January 6, 2023
Waterloo, NY
Registration is now open for the 2023 Corn Congress - January 5 & 6, 2023
Announcements
The NWNY Team Blog
Our goal for
this blog
is to share with farmers and allied industry professionals, technical and applicable resources regarding all aspects of dairy farming, livestock and small farms, field crops and soils, and topics related to farm business management and precision agriculture.

The blog will feature Crop Alerts, Dairy Alerts, Bilingual (Spanish) Resources, Upcoming Events and more from our team members. This blog is free for everyone to use, explore and enjoy. When new material is published, subscribers will receive an email notification.

We hope you enjoy this new platform, and are looking forward to engaging with you in the future!