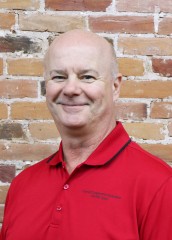 John Hanchar
Farm Business Management Specialist
CCE Livingston County
3 Murray Hill Drive
Mt. Morris, NY 14510-1153
phone 585-991-5438
cell 585-233-9249
fax 585-991-5434
email John
Areas of Interest
Economic Analysis, Farm Financial Management Education, Family Business Transition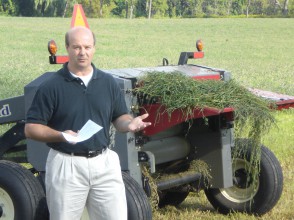 As the Extension Associate with Cornell University's NWNY Dairy, Livestock, and Field Crops Program/PRO-DAIRY, his work involves extension and research in the economics and management areas. Prominent aspects of his work include:
Instructor for Basic and Advanced Farm Financial Management Workshops for farm business owners.
Provider of business summary and analysis to help owners manage their farm businesses, including the use of Cornell University Cooperative Extension's Dairy Farm Business Summary Program, and other summary and analysis tools.
Developer of applied economic analysis for the purpose of examining expected benefits and costs, including most recently the economics of intensive wheat management systems, cow comfort practices, and tractor drawn tile plow investment and use.


Upcoming Events
NWNY Dairy Day 2022
December 6, 2022
Batavia, NY
REGISTRATION NOW OPEN!
Theme: The Future of Your Dairy's Youngstock

The NWNY Dairy, Livestock and Field Crops team will be holding it's first "Dairy Day" this December! We will be bringing the latest in dairy research to you with this in-person, 1-day conference.

2023 Corn Congress - Batavia, NY

January 5, 2023
Batavia, NY
Registration is now open for the 2023 Corn Congress - January 5 & 6, 2023
2023 Corn Congress - Waterloo, NY

January 6, 2023
Waterloo, NY
Registration is now open for the 2023 Corn Congress - January 5 & 6, 2023
Announcements
The NWNY Team Blog
Our goal for
this blog
is to share with farmers and allied industry professionals, technical and applicable resources regarding all aspects of dairy farming, livestock and small farms, field crops and soils, and topics related to farm business management and precision agriculture.

The blog will feature Crop Alerts, Dairy Alerts, Bilingual (Spanish) Resources, Upcoming Events and more from our team members. This blog is free for everyone to use, explore and enjoy. When new material is published, subscribers will receive an email notification.

We hope you enjoy this new platform, and are looking forward to engaging with you in the future!