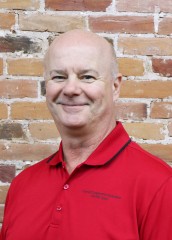 John Hanchar
Farm Business Management Specialist
CCE Livingston County
3 Murray Hill Drive
Mt. Morris, NY 14510-1153
phone 585-991-5438
cell 585-233-9249
fax 585-991-5434
email John
Areas of Interest
Economic Analysis, Farm Financial Management Education, Family Business Transition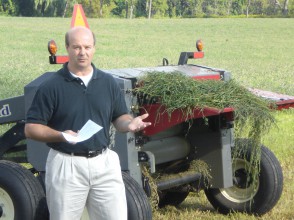 As the Extension Associate with Cornell University's NWNY Dairy, Livestock, and Field Crops Program/PRO-DAIRY, his work involves extension and research in the economics and management areas. Prominent aspects of his work include:
Instructor for Basic and Advanced Farm Financial Management Workshops for farm business owners.
Provider of business summary and analysis to help owners manage their farm businesses, including the use of Cornell University Cooperative Extension's Dairy Farm Business Summary Program, and other summary and analysis tools.
Developer of applied economic analysis for the purpose of examining expected benefits and costs, including most recently the economics of intensive wheat management systems, cow comfort practices, and tractor drawn tile plow investment and use.


Upcoming Events
Fertilizers and Herbicides

March 31, 2023
Mount Morris, NY
As input costs rise, it is necessary to employ the best management practices, and it can be advantageous to know what you're getting from your purchases. Plan to attend if you want to understand the terminology, calculations, formulations, and chemistry behind your fertility and herbicide recommendations.
Agritourism Workshops Monthly!
February 20, 2023
March 20, 2023
April 17, 2023
May 15, 2023
June 19, 2023
July 17, 2023

Are you thinking of starting an agritourism business or are you currently operating one?
Join our monthly lunch-hour, workshop virtual series and learn how to grow your agritourism business!
The first session will cover the basics of running an agritourism operation. The following sessions will focus on specific topic to help aspiring agritourism entrepreneurs grow their knowledge and profit through this exciting on-farm business.
Dairy Comp 305 for Spanish Speakers
April 19, 2023
This program was rescheduled from March 30th.
This workshop is for employees, supervisors or managers whose first language is Spanish and whose job entails using DC305 on a daily basis. The objective is for attendees to improve their understanding of the "language" of DC305 as well as the whys behind consistent data entry. Since DC305 is specific to each farm, the workshop will focus on general application and deeper understanding of how data is used on dairy farms.
Announcements
Join us on Facebook!
Follow us on Facebook to get up to date posts about events, workshops and everything NWNY!
Add us on LinkedIn!
Connect with us on LinkedIn to get more information about upcoming workshops and programs!
Watch Us on YouTube
Watch instructional videos from specialists in the field!
Subscribe for Emails about Events & Workshops!