Event Details
Date
March 30, 2017
Time
8:30 am - 3:00 pm
Location
Wegman Lodge
2222 St. Paul Street, Seneca Park
Rochester, NY 14621
Cost
$30.00 Includes lunch, door prize & handbook



Host
CCE - Monroe County
Jarmila Haseler
585-753-2565
email Jarmila Haseler
Getting Started in Agritourism Workshop, Creating a Destination Farm
March 30, 2017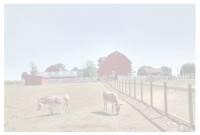 This workshop is the first of the series designed to help farmers build necessary skills and parterships, scale their business and create sales by expanding from purely agricultural operations to creating an experience-based "destination" farm for public. This session, the first of the series, will cover the key aspects of running an Agritourism business, including event selection and planning, attracting visitors through strategic marketing and use of social media, the new industry's dimension and insurance coverage.
The participants will hear the industry experts:
Greg LaDuca and Cailin Lawrence of Visit Rochester discussing tactics on connecting farmers and visitors through partnership and strategic marketing.
Bill Wickham of Wickham Farms, Laura Faulk of Experience The Finger Lakes, Joe Hurtley of Kettle Ridge Farm and Amy Machamer of Hurd Orchards will share tips on scaling up and building a successful business from U-pick to full entertainment farm.
Monika Roth of CCE Tompkins County will talk about new dimensions of Agritourism and
Mike Southcott of National Insurance will cover the risk management issues.
The participants will also receive a workbook to help them start developing their own plan.
Registration fee includes lunch, raffle for a book signing session and a raffle. The participants are encouraged to bring their business cards; only those will be entered into the raffle basket!
Registration link:
click here
Getting Started in Agritourism Workshop Flyer (PDF; 201KB)
Upcoming Events
Soil Health Workshop with Cover Crop Interseeder & Herbicide Demonstration

August 22, 2017
8:30 am - 3:30 pm
Albion, NY
Speakers: Wendy Taheri - a nationally recognized expert in Mycorrhizal Fungi and John Wallace - soon to be a Cornell professor with extensive experince in Drilled Interseeding of corn.
In the afternoon we will have a field demonstration of a test plot with 8 drilled interseedings of cover crops in field corn combined with a test of 4 different pre-emerge herbicides, in addition to Wendy Taheri demonstrating soil health features from a soil pit.
CCE Adirondack Railroad Excursion (Extension Employees & Family ONLY)
August 26, 2017
9:30 am - 7:00 pm
Utica, NY
Back by popular demand the Adirondack Summer Excursion will roll again on the Adirondack Scenic Railroad, The New York State Association of County Agricultural Agents (NYSACAA) is once again hosting this summer adventure. This event is open to all county, regional and campus CCE employees and their families.
You do not have to be a member of NYSACAA to attend.

Last year's trip reviews were very positive. Don't miss this opportunity to enjoy a day full of great scenery, comradery and networking with other CCE folks from around the state.
Summer Dairy Research Update: Heifer Reproduction & Hypocalcemia
September 6, 2017
7:00 pm - 9:00 pm
Batavia, NY
Line-up of speakers:
Julio O. Giordano, DVM, MS, PhD, Cornell University, St. John Family Sesquicentennial, Assistant Professor - Dairy Cattle Biology & Management Department of Animal Science
Magdalena Masello Souza, DVM, Cornell University, PhD Student - Dairy Cattle Biology & Management Lab
Robert A. Lynch, DVM, Cornell Univeristy PRO-DAIRY Program, Herd Health & Management Specialist
Northwest New York Dairy, Livestock & Field Crops - Cornell Cooperative Extension
Your Trusted Source for Research-Based Knowledge