Event Details
Date
March 30, 2017
Time
8:30 am - 3:00 pm
Location
Wegman Lodge
2222 St. Paul Street, Seneca Park
Rochester, NY 14621
Cost
$30.00 Includes lunch, door prize & handbook



Host
CCE - Monroe County
Jarmila Haseler
585-753-2565
email Jarmila Haseler
Getting Started in Agritourism Workshop, Creating a Destination Farm
March 30, 2017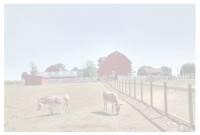 This workshop is the first of the series designed to help farmers build necessary skills and parterships, scale their business and create sales by expanding from purely agricultural operations to creating an experience-based "destination" farm for public. This session, the first of the series, will cover the key aspects of running an Agritourism business, including event selection and planning, attracting visitors through strategic marketing and use of social media, the new industry's dimension and insurance coverage.
The participants will hear the industry experts:
Greg LaDuca and Cailin Lawrence of Visit Rochester discussing tactics on connecting farmers and visitors through partnership and strategic marketing.
Bill Wickham of Wickham Farms, Laura Faulk of Experience The Finger Lakes, Joe Hurtley of Kettle Ridge Farm and Amy Machamer of Hurd Orchards will share tips on scaling up and building a successful business from U-pick to full entertainment farm.
Monika Roth of CCE Tompkins County will talk about new dimensions of Agritourism and
Mike Southcott of National Insurance will cover the risk management issues.
The participants will also receive a workbook to help them start developing their own plan.
Registration fee includes lunch, raffle for a book signing session and a raffle. The participants are encouraged to bring their business cards; only those will be entered into the raffle basket!
Registration link:
click here
Getting Started in Agritourism Workshop Flyer (PDF; 201KB)
Upcoming Events
Succession & Estate Planning Kickoff Seminar
January 24, 2018
9:00 am - 3:00 pm
Batavia, NY
We encourage farm owner managers and potential entrants to the business to participate inthis seminar for an introduction to important concepts in succession and estate planning.
A series of workshops to help participants clarify their goals, identify a planning team to assist in achieving retirement, succession or estate planning oags and learn skills for communicating your ideas to your heirs or successors will be offered following his seminar.
New York Learning Circles - Conservation Values - Your Land is Your Legacy
January 25, 2018
9:00 am - 3:00 pm
Mount Morris, NY
More than one million women now own or manage farmland across America with many of these women inheriting their land from their spouse or parents. Research shows that women landowners can benefit from learning about conservation practices from other women landowners and conservation professionals. To reach the growing number of women landowners interested in conservation, American Farmland Trust, along with Cornell University Cooperative Extension, Northwest New York Dairy, Livestock & Field Crops Team & Ohio's Wood Soil & Water Conservation District, have joined together to offer a number of different opportunities to share information and learn more about preserving their land long into the future.
We hope that you can join us for 1 or more of our Learning Circles! Invite a friend or family member to join you!!!
2018 Cow Comfort Conference, "The Latest Research in Cow Comfort"
February 6 - February 7, 2018

Liverpool, NY
Along with help from partners and sponsors, the Cornell Cooperative Extension North Country Regional Ag Team and the South Central NY Dairy & Field Crops Team are hosing the 2018 Cow Comfort Conference - "The Latest in Cow Comfort". The 2nd annual installment of this conference will highlight the importance of maximizing cow comfort while showcasing the latest research and industry findings. The conference is open to anybody, and last year's attendees included a variety of producers, allied industry, extension, and students.
Northwest New York Dairy, Livestock & Field Crops - Cornell Cooperative Extension
Your Trusted Source for Research-Based Knowledge