Event Details
Date
March 30, 2017
Time
8:30 am - 3:00 pm
Location
Wegman Lodge
2222 St. Paul Street, Seneca Park
Rochester, NY 14621
Cost
$30.00 Includes lunch, door prize & handbook



Host
CCE - Monroe County
Jarmila Haseler
585-753-2565
email Jarmila Haseler
Getting Started in Agritourism Workshop, Creating a Destination Farm
March 30, 2017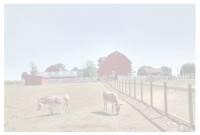 This workshop is the first of the series designed to help farmers build necessary skills and parterships, scale their business and create sales by expanding from purely agricultural operations to creating an experience-based "destination" farm for public. This session, the first of the series, will cover the key aspects of running an Agritourism business, including event selection and planning, attracting visitors through strategic marketing and use of social media, the new industry's dimension and insurance coverage.
The participants will hear the industry experts:
Greg LaDuca and Cailin Lawrence of Visit Rochester discussing tactics on connecting farmers and visitors through partnership and strategic marketing.
Bill Wickham of Wickham Farms, Laura Faulk of Experience The Finger Lakes, Joe Hurtley of Kettle Ridge Farm and Amy Machamer of Hurd Orchards will share tips on scaling up and building a successful business from U-pick to full entertainment farm.
Monika Roth of CCE Tompkins County will talk about new dimensions of Agritourism and
Mike Southcott of National Insurance will cover the risk management issues.
The participants will also receive a workbook to help them start developing their own plan.
Registration fee includes lunch, raffle for a book signing session and a raffle. The participants are encouraged to bring their business cards; only those will be entered into the raffle basket!
Registration link:
click here
Getting Started in Agritourism Workshop Flyer (PDF; 201KB)
Upcoming Events
VFD Regulations - What Does It Mean for Livestock Owners & Beekeepers
March 28, 2017
6:00pm - 8:00 pm
Warsaw, NY
If you want to learn more about the VFD, Veterinarian Feed Directive, and how it might affect you and home treatments of your livestock, plan to attend this information session.

Getting Started in Agritourism Workshop, Creating a Destination Farm
March 30, 2017
8:30 am - 3:00 pm
Rochester, NY
Cornell Extensions of Monroe and Tompkins County proudly invites farmers, food entrepreneurs, horse-farm owners, and other Agribusiness operators to attend the Agritourism workshop.

NYS Livestock Summit - Montour Falls Location
March 30, 2017
1:00 pm - 4:00 pm
Montour Falls, NY
Calling experienced livestock producers: We know you face tremendous challenges to grow your business. What are the undeveloped opportunities and how can we collectively address them?

Announcements
Heavy Snow Loads
The recent accumulation of snow in many areas throughout NYS has caused some agricultural buildings to fail. Failure can be the result of several itmes linked to the snow load present on the building. This document talks about snow accumulation and points about understanding pending barn failures.
Click here to read the rest of the article.
Do's and Don'ts for Barn Snow Removal
Removal of significant snow accumulations off of a barn roof is best performed in a systematic way to reduce the risk of injury or death to both barn occupants and those working on the roof. Removing roof snow without a proper approach may actually cause more damage than if left alone in some cases by creating an unbalanced and/or concentrated roof load. This document explains the proper approach to removing accumulated snow from roofs.
Click here to read the rest of the article.
Latest Dairy Market Watch
An educational newsletter to keep producers informed of changing market factors affecting the dairy industry.
How to Read Dairy Market Watch
.
Dairy Market Watch - February 2017
Northwest New York Dairy, Livestock & Field Crops - Cornell Cooperative Extension
Your Trusted Source for Research-Based Knowledge