Sorry. Online registration has closed.
2023 Soybean & Small Grains Congress - Batavia, NY
---
Event Details

Date
February 15, 2023
Time
8:30am - 3:30pm
Location
Quality Inn & Suites
8250 Park Road
Batavia, NY 14020
Cost
Pre-pay Online, per person : $60.00
(addl attendee $60.00 ea.)
At The Door Price
Pay at the Event, per person : $60.00
Host
Northwest New York Dairy, Livestock & Field Crops
Mike Stanyard
585-764-8452
email Mike Stanyard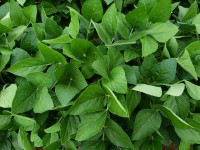 2023 Soybean & Small Grains Congress Agenda
February 15th (Batavia Quality Inn & Suites) and February 16th (Waterloo Quality Inn)
8:30 - 9:50 Registration, sign-up for DEC & CCA Credits, Visit Vendors
9:55 Opening Introductions and Announcements: Mike Stanyard
10:00 - 11:00 Catch My Drift: Keeping Pesticides Where They Belong
Jason Deveau, Application Technology Specialist, Ontario Ministry of Farm & Rural Affairs
11:00 - 11:30 Meet the New Cornell Weed Scientist - Future Research Plans & NY Needs
Vipan Kumar, Weed Scientist, Cornell University
11:30 - 12:00 Disease Management Issues in Small Grains and Soybeans Gary Bergstrom, Plant Pathologist, Cornell University
12:00 - 1:25 LUNCH and VISIT EXHIBITORS
1:30 - 2:15 Managing Wheat Yield Potential Utilizing the YEN Program (Grower Panel)
Dennis Pennington, Small Grains Specialist, Michigan State University
2:15 - 2:45 Effective Programs for Controlling Marestail in Soybean
Mike Hunter, Field Crops Specialist, CCE/NNY Team
2:45 - 3:00 Small Grains Updates
Mike Stanyard, Field Crops Specialist, CCE/NWNY Team
3:00 - 3:15 Our First 100 Bushel Soybean Yield Contest Entry in NY! Review of 2022 Contest
Mike Stanyard, Field Crops Specialist, CCE/NWNY Team
3:20 Adjourn and pick up DEC credit sheets


Upcoming Events
Fertilizers and Herbicides

March 31, 2023
Mount Morris, NY
As input costs rise, it is necessary to employ the best management practices, and it can be advantageous to know what you're getting from your purchases. Plan to attend if you want to understand the terminology, calculations, formulations, and chemistry behind your fertility and herbicide recommendations.
Agritourism Workshops Monthly!
February 20, 2023
March 20, 2023
April 17, 2023
May 15, 2023
June 19, 2023
July 17, 2023

Are you thinking of starting an agritourism business or are you currently operating one?
Join our monthly lunch-hour, workshop virtual series and learn how to grow your agritourism business!
The first session will cover the basics of running an agritourism operation. The following sessions will focus on specific topic to help aspiring agritourism entrepreneurs grow their knowledge and profit through this exciting on-farm business.
Dairy Comp 305 for Spanish Speakers
April 19, 2023
This program was rescheduled from March 30th.
This workshop is for employees, supervisors or managers whose first language is Spanish and whose job entails using DC305 on a daily basis. The objective is for attendees to improve their understanding of the "language" of DC305 as well as the whys behind consistent data entry. Since DC305 is specific to each farm, the workshop will focus on general application and deeper understanding of how data is used on dairy farms.
Announcements
Join us on Facebook!
Follow us on Facebook to get up to date posts about events, workshops and everything NWNY!
Add us on LinkedIn!
Connect with us on LinkedIn to get more information about upcoming workshops and programs!
Watch Us on YouTube
Watch instructional videos from specialists in the field!
Subscribe for Emails about Events & Workshops!