Sorry. Online registration has closed.
2023 Soybean & Small Grains Congress - Batavia, NY
---
Event Details

Date
February 15, 2023
Time
8:30am - 3:30pm
Location
Quality Inn & Suites
8250 Park Road
Batavia, NY 14020
Cost
Pre-pay Online, per person : $60.00
(addl attendee $60.00 ea.)
At The Door Price
Pay at the Event, per person : $60.00
Host
Northwest New York Dairy, Livestock & Field Crops
Mike Stanyard
585-764-8452
email Mike Stanyard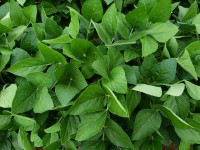 2023 Soybean & Small Grains Congress Agenda
February 15th (Batavia Quality Inn & Suites) and February 16th (Waterloo Quality Inn)
8:30 - 9:50 Registration, sign-up for DEC & CCA Credits, Visit Vendors
9:55 Opening Introductions and Announcements: Mike Stanyard
10:00 - 11:00 Catch My Drift: Keeping Pesticides Where They Belong
Jason Deveau, Application Technology Specialist, Ontario Ministry of Farm & Rural Affairs
11:00 - 11:30 Meet the New Cornell Weed Scientist - Future Research Plans & NY Needs
Vipan Kumar, Weed Scientist, Cornell University
11:30 - 12:00 Disease Management Issues in Small Grains and Soybeans Gary Bergstrom, Plant Pathologist, Cornell University
12:00 - 1:25 LUNCH and VISIT EXHIBITORS
1:30 - 2:15 Managing Wheat Yield Potential Utilizing the YEN Program (Grower Panel)
Dennis Pennington, Small Grains Specialist, Michigan State University
2:15 - 2:45 Effective Programs for Controlling Marestail in Soybean
Mike Hunter, Field Crops Specialist, CCE/NNY Team
2:45 - 3:00 Small Grains Updates
Mike Stanyard, Field Crops Specialist, CCE/NWNY Team
3:00 - 3:15 Our First 100 Bushel Soybean Yield Contest Entry in NY! Review of 2022 Contest
Mike Stanyard, Field Crops Specialist, CCE/NWNY Team
3:20 Adjourn and pick up DEC credit sheets


Upcoming Events
Agritourism Workshops Monthly! - U-Pick Agritourism Operations: IN's and Out's
December 18, 2023
Are you thinking of starting an agritourism business or are you currently operating one?

Join our monthly lunch-hour, workshop virtual series and learn how to grow your agritourism business!
Each session will focus on specific topic to help aspiring agritourism entrepreneurs grow their knowledge and profit through this exciting on-farm business.

Cost: Free to attend, but registration required!

2024 Corn Congress

January 4, 2024
Henrietta, NY
Participant Registration for the 2024 Corn Congress OPEN NOW! - January 4th 2024
NOW OFFERING 3.5 DEC Recertification CREDITS
Whole Farm Efficiency Webinar Series
January 9, 2024
January 16, 2024
January 23, 2024
January 30, 2024
February 6, 2024
February 13, 2024
February 20, 2024
February 27, 2024
March 5, 2024
March 12, 2024

Registration link coming soon!
Cornell Cooperative Extension and Cornell PRO-DAIRY are excited to announce our Whole Farm Efficiency webinar series. This 10-week webinar series will be offered online, free of charge to participants.
It will take place Tuesdays from 12pm-1pm EST, Jan 9 through March 12, 2024.
Topics for each week include precision feeding, labor management, feed management, labor on-boarding, milk quality, transition period, maximizing return on colostrum, targeted reproduction programs, reproductive evaluation, and replacements.


Announcements
Follow us on Instagram
See photos and reels of our most recent events and programs!
Join us on Facebook!
Follow us on Facebook to get up to date posts about events, workshops and everything NWNY!
Add us on LinkedIn!
Connect with us on LinkedIn to get more information about upcoming workshops and programs!
Watch us on YouTube
Watch instructional videos from specialists in the field!
Subscribe for Emails about Events & Workshops!