Understanding and Mitigating Lameness
---
Event Details
Date
March 22, 2022
Time
10:00am - 12:30pm
Location
Via Zoom

Host
Cornell CALS, CCE and PRO-DAIRY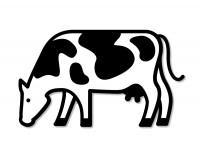 Understanding and Mitigating Lameness - Virtual Workshop
March 22, 2022 | 10:00am - 12:30pm
This free virtual workshop is for anyone who works with dairy cattle. This program will cover how to identify lameness, what factors cause lameness, and practical strategies to avoid and mitigate lameness on your dairy.
Workshop Agenda
10:00am - 10:15am - Economic Impact of Lameness: A brief overview of the impact lameness has on farm profitability due to milk loss, delayed conception, and costs related to extra handling, treatment, and early culling.
10:15am - 11:00am - Risk Factors and Best Management Practice: Improving lameness in your dairy herd needs a multi-faceted approach. Presenters will discuss herd management and facility factors that are known risk factors for lameness and strategies to reduce lameness on your farm.
11:00am - 11:15am - Foot Baths: A brief discussion on the best practices for implementing and managing footbaths.
11:15am - Noon - Effective Lameness Detection: Early detection of lameness combined with a routine foot-trimming program is critical to minimize the impact on the farm.
Noon - 12:30pm - Questions for presenters.
We can offer this program at no cost to participants because of the generous support of our sponsors.
Registration is now open for this free event.


Upcoming Events
Webinar-Challenges and Opportunities of Managing Transition Cows on AMS
June 1, 2023
Please join MSU Extension and Cornell Cooperative Extension Regional Teams for our talk with Pete Maslyn of Hemdale Dairy and Todd Ward of Direct Dairy Nutrition Services on managing transition cows on automated milking systems (AMS).
2023 Dairy Nutrition & Management Shortcourse
June 5 - June 9, 2023
Chazy, NY
This course is designed primarily for early career nutritionists and allied industry professionals seeking a more comprehensive foundation in the principles of dairy cattle nutrition and their application within dairy herd management.
Agritourism Workshops Monthly! - Agritourism Pricing Workshop
June 20, 2023
Are you thinking of starting an agritourism business or are you currently operating one?

Join our monthly lunch-hour, workshop virtual series and learn how to grow your agritourism business!
Each session will focus on specific topic to help aspiring agritourism entrepreneurs grow their knowledge and profit through this exciting on-farm business.

Cost: Free to attend, but registration required!

Announcements
Follow us on Instagram
See photos and reels of our most recent events and programs!
Join us on Facebook!
Follow us on Facebook to get up to date posts about events, workshops and everything NWNY!
Add us on LinkedIn!
Connect with us on LinkedIn to get more information about upcoming workshops and programs!
Watch us on YouTube
Watch instructional videos from specialists in the field!
Subscribe for Emails about Events & Workshops!