Event Details
Date
March 1 - March 15, 2018
Time
6:30 p.m. - 9:00 p.m.
Location
CCE - Ontario County
480 North Main Street
Canandaigua, NY 14424
Cost
$60.00



Host
Nancy Anderson
585-394-3977
email Nancy Anderson
Pre-Registration Deadline: February 26, 2018
Planning for Succession - Managing Business Transition to a New Generation, Ontario Location
March 1 - March 15, 2018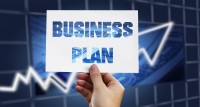 A three-workshop series to help farm business owners and successors prepare to engage with their advisers to implement a transition plan for both management and ownership is offered in three locations. Sessions will be discussion oriented and businesses are encouraged to bring current owners and managers, and potential successors. It is often valuable to involve spouses in these discussions.
Topics:
Business Across Generations

Visions, Values and Goals

Are Time Lines Compatible?

Issues and Concerns

Assessing Your Current Situation

Business Viability

Know Your Leadership Team

Family Business Communication

Learning to listen with Your Head & Your Heart

Presenting Ideas Proactively

Family Business Meetings

Management Training
Planning For Succession (PDF; 987KB)
Upcoming Events
Malting Barley, Wheat & Rye Twilight Tour
June 21, 2018
5:30 p.m
Geneva, NY
Come walk through the Cornell winter malting barley, wheat and hybrid rye variety trial and take a tour of all the varieties being tested in 2018.
See which varieties will look good on your farm next year!
2018 CCE Adirondack Summer Excursion
July 21, 2018
9:30 am - 6:30 pm
Utica, NY
The New York State Association of Agricultural County Agents (NYSACAA) is dedicated to providing members of Cornell Cooperative Extension community with continuing education, a voice on campus and ways to keep connected with each other. Regional, statewide and national meetings bring members together for professional improvement and social interaction.
The board of directors has once again endorsed a summer social event to bring extension folks from across the state together this summer on the Adirondack Scenic Railroad
(
http://www.adirondackrr.com/adkrr
/).
You do not have to be a NYSACAA member to join us!
This excursion is open to all county, regional and campus employees and their families. It is unfortunate that there are county fairs in progress on that day, however this was the best choice for railroad operation purposes.
Corn Congress - Batavia Location

January 9, 2019
10:00 a.m. - 3:00 p.m.
Batavia, NY
Check back periodically for more updates.
Announcements
Latest Dairy Market Watch
An educational newsletter to keep producers informed of changing market factors affecting the dairy industry.
How to Read Dairy Market Watch
.
Dairy Market Watch - May 2018
1st Cutting Forage Quality Update - May 18, 2018
This is the first week of monitoring 1st cutting for quality this year. Our procedure consists of using alfalfa height to predict Neutral Detergent Fiber (NDF) for alfalfa, alfalfa/grass mixed and grass stands. Alfalfa height has proven to be a reliable indicator of NDF values in the field.
Click here for the rest of the information and chart.
Northwest New York Dairy, Livestock & Field Crops - Cornell Cooperative Extension
Your Trusted Source for Research-Based Knowledge