Event Details
Date
March 1 - March 15, 2018
Time
6:30 p.m. - 9:00 p.m.
Location
CCE - Ontario County
480 North Main Street
Canandaigua, NY 14424
Cost
$60.00



Host
Nancy Anderson
585-394-3977
email Nancy Anderson
Pre-Registration Deadline: February 26, 2018
Planning for Succession - Managing Business Transition to a New Generation, Ontario Location
March 1 - March 15, 2018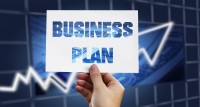 A three-workshop series to help farm business owners and successors prepare to engage with their advisers to implement a transition plan for both management and ownership is offered in three locations. Sessions will be discussion oriented and businesses are encouraged to bring current owners and managers, and potential successors. It is often valuable to involve spouses in these discussions.
Topics:
Business Across Generations

Visions, Values and Goals

Are Time Lines Compatible?

Issues and Concerns

Assessing Your Current Situation

Business Viability

Know Your Leadership Team

Family Business Communication

Learning to listen with Your Head & Your Heart

Presenting Ideas Proactively

Family Business Meetings

Management Training
Planning For Succession (PDF; 987KB)
Upcoming Events
*** CLASS FULL *** Herd Manager Training - 2 Day Program, Day 2
March 23, 2018
9:30 am - 3:00 pm
Oakfield, NY
The Herd Manager Training is a 2 day program held one week apart from each other. The program will be held on farm with a combination of presentations, demonstrations, farm walk through and discussion.

Who should attend: Those who work directly with cows or train people that do.

This program is eligible for FSA Borrower Credits.

Northwest New York Dairy, Livestock & Field Crops - Cornell Cooperative Extension
Your Trusted Source for Research-Based Knowledge