Event Details
Date
March 1 - March 15, 2018
Time
6:30 p.m. - 9:00 p.m.
Location
CCE - Ontario County
480 North Main Street
Canandaigua, NY 14424
Cost
$60.00



Host
Nancy Anderson
585-394-3977
email Nancy Anderson
Pre-Registration Deadline: February 26, 2018
Planning for Succession - Managing Business Transition to a New Generation, Ontario Location
March 1 - March 15, 2018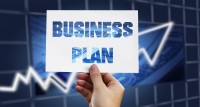 A three-workshop series to help farm business owners and successors prepare to engage with their advisers to implement a transition plan for both management and ownership is offered in three locations. Sessions will be discussion oriented and businesses are encouraged to bring current owners and managers, and potential successors. It is often valuable to involve spouses in these discussions.
Topics:
Business Across Generations

Visions, Values and Goals

Are Time Lines Compatible?

Issues and Concerns

Assessing Your Current Situation

Business Viability

Know Your Leadership Team

Family Business Communication

Learning to listen with Your Head & Your Heart

Presenting Ideas Proactively

Family Business Meetings

Management Training
Planning For Succession (PDF; 987KB)
Upcoming Events
Wyoming County Farmland Protection Informational Seminars
March 12 - March 30, 2019
Two Dates/Times: Thursday, Mar 21st, 7-9 p.m. & Saturday, March 30th, 10 a.m. - 12 p.m.
Warsaw, NY
Wyoming County Agriculture and Farmland Protection Board (WCAFPB) will accept pre-applications from farmland owners for the next round of New York State purchase of development rights (PDR) grants through May 3, 2019 at 3:00 pm.
All owners of farms interested in applying must attend an informational seminar
. Landowners can attend on either Thursday, March 21, 7:00 pm to 9:00 pm or Saturday, March 30, 10:00 am to 12:00 pm.At the seminars, Genesee Valley Conservancy (GVC) Farmland Protection Specialist David Bojanowski will discuss PDR, Conservation Easements, New York State PDR Grant Program, an example PDR Project and landowner considerations when considering farmland protection. Cornell Cooperative Extension's (CCE) Joan Sinclair Petzen will share information about the Wyoming County Context for Farmland Protection and Wyoming County's Farmland Protection Pre-Application Process.
Internal Parasites in Sheep & Goats IPM/FAMACHA Workshop, Pre-Register by 3/28
March 30, 2019
9:45 a.m. - 4:00 p.m.
Naples, NY
Internal parasites are one of the biggest health problems affecting goats and sheep in the Northeast. Dewormer resistance is becoming commonplace. As a result, producers need to know how best to manage parasites. In this workshop, producers will learn the basics of parasite control as well as how to develop integrated parasite management programs for their farms. We will also provide hands-on training on how to use the FAMACHA Anemia Card (good only for the barber pole worm) as part of a 5-point check to determine which animals in your herd or flock most likely need deworming. This workshop will also include hands-on training on doing fecal egg counts. You are welcome to bring a refrigerated fecal sample of 8 to 10 fecal pellets from one sheep or goat at your farm to the workshop.
2019 Worker Protection Standard Training & DEC Special Permit Training (Wayne County)
April 9, 2019
8:30 AM - 12:30 PM English Session / 1:00 PM - 5:00 PM Spanish Session
Newark, NY
Just like last year,
Special Permits (SP) will only be issued for 11 specific pesticide labels
and
SP trainees will have to pass a test
. This will relieve the certified pesticide applicator from "on-site within voice contact" supervision of non-certified pesticide applicators when they are handling federally-restricted-use pesticides for which they hold a Special Permit. The labels that will be covered include
Lorsban Advanced, Endigo ZC, Warrior II with Zeon Technology, Agri-Mek SC, Beseige, Gramoxone SL 2.0, Leverage 360, Danitol 2.4EC, Mustang Maxx, Asana XL, and Lannate LV.
New York DEC notes that the
Special Permit process is intended for farm workers with English language skills that are not adequate to pass the DEC private applicators exam
. All others are encouraged to apply for their private applicator's license via taking the certification exam.
Certified Supervisors are required to attend the first 30 minutes of training.
Announcements
Producers Previously Enrolled in the LGM Program Now Eligible for MPP
Dairy Producers Previously Enrolled in the Livestock Gross Margin Program Now Eligible for 2018 Margin Protection Program
The U.S. Department of Agriculture (USDA) today announced that dairy producers who elected to participate in the Livestock Gross Margin for Dairy Cattle Program (LGM-Dairy) now have the opportunity to participate in the Margin Protection Program for Dairy (MPP-Dairy) for 2018 coverage. Sign-up will take place March 25 through May 10, 2019.
Eligible producers can enroll during the sign-up period at their local USDA service center. To locate your office, visit
farmers.gov
.
Smart Farming Team Technical Assistance Grant Application
The
Labor Ready Farmer Project
is offering grants to provide up to 12 hours of Technical Assistance (TA) consulting services to farms who want to make improvements to their farm's processes in hiring, training, managing or evaluating employees. Applicants will choose from one of the following four areas for TA assistance and identify a specific project. If selected they will be matched with a "Smart Farming Team" of consultants who will provide one on one technical assistance.
HIRING EMPLOYEES 101 - GETTING OFF TO A GOOD START
ONBOARDING & TRAINING EMPLOYEES QUICKLY AND EFFECTIVELY
FINE-TUNING & IMPROVING THE WORKING ENVIRONMENT
H2-A READINESS
Please complete this
application
and send to Nicole Waters, Beginning Farm Project Coordinator for the Cornell Small Farms Program. The form can be submitted by email, mail or in-person at the address listed below. Please feel free to call or email with any questions.
Nicole Waters - Beginning Farmer Project Coordinator
Plant Science Building, Room 15b
Tower Road, Cornell University
Ithaca, NY 14853
Phone: 607-255-9911
Email: nw42@cornell.edu

Applications accepted on a rolling basis.
USDA Announces January Income over Feed Cost Margin Triggers First 2019 Dairy Sa
WASHINGTON, March 6, 2019
? The U.S. Department of Agriculture's Farm Service Agency (FSA) announced this week that the January 2019 income over feed cost margin was $7.99 per hundredweight, triggering the first payment for eligible dairy producers who purchase the appropriate level of coverage under the new but yet-to-be established Dairy Margin Coverage (
DMC
) program.
DMC
, which replaces the Margin Protection Program for Dairy, is a voluntary risk management program for dairy producers that was authorized by the 2018 Farm Bill.
DMC
offers protection to dairy producers when the difference between the all milk price and the average feed cost (the margin) falls below a certain dollar amount selected by the producer.

Agriculture Secretary Sonny Perdue announced last week that sign up for
DMC
will open by mid-June of this year. At the time of sign up, producers who elect a
DMC
coverage level between $8.00 and $9.50 would be eligible for a payment for January 2019.
For example, a dairy operation with an established production history of 3 million pounds (30,000 cwt.) that elects the $9.50 coverage level for 50 percent of its production could potentially be eligible to receive $1,887.50 for January.
Sample calculation:
$9.50 - $7.99 margin = $1.51 difference
$1.51 times 50 percent of production times 2,500 cwt. (30,000 cwt./12) = $1,887.50
The calculated annual premium for coverage at $9.50 on 50 percent of a 3-million-pound production history for this example would be $2,250.
Sample calculation:
3,000,000 times 50 percent = 1,500,000/100 = 15,000 cwt. times 0.150 premium fee = $2,250
Operations making a one-time election to participate in DMC through 2023 are eligible to receive a 25 percent discount on their premium for the existing margin coverage rates.
"
Congress created the Dairy Margin Coverage program to provide an important financial safety net for dairy producers, helping them weather shifting milk and feed prices
," FSA Administrator Richard Fordyce said. "
This program builds on the previous Margin Protection Program for Dairy, carrying forward many of the program upgrades made last year based on feedback from producers. We're working diligently to implement the DMC program and other FSA programs authorized by the 2018 Farm Bill
."
Additional details about
DMC
and other FSA farm bill program changes can be found at
farmers.gov/farmbill.
Wyo. Co. Pesticide Applicator Training Session and Re-certification course
Cornell Cooperative Extension of Wyoming County is offering a pesticide applicator training session and re-certification course on Thursday, April 4, 2019 from 8:15 AM to 12:15 PM at the Wyoming County Agriculture and Business Center. This session is geared for individuals planning to take the Core and Category Pesticide Certification Exam specific to the focus of their work. If applying for Core Re-certification credits, you must bring your Pesticide Certification ID card with you. This session will carry 3.50 Core Re-Certification Credits. This course is open to those seeking Private or Commercial Category Pesticide Applicator Certification.
1. Individual responsibilities with Cornell Cooperative Extension
A. Please pre-register with Cornell Cooperative Extension of Wyoming County for the training session only, by calling Don Gasiewicz at 585-786-2251 x113 or emailing him at drg35@cornell.edu.There is a $20 fee for extension enrollees and a $30 fee for non-enrollees. Any questions regarding the certification class can be directed to Don as well.

B. You need to purchase the required training manual(s) from the CCE office. Manuals for all categories must be ordered through CCE. Once you know which manual(s) you need, contact Don to purchase and/or order. Questions regarding which manual(s) you may need to order, must be directed the NYSDEC at 716-851-7220
2. Individual responsibilities with New York State DEC
A. DEC Pesticides Test. The pesticide exam is conducted by the DEC and is held at the Wyoming County Agriculture and Business Center on Thursday, April 4,

2019

at 1:00 PM for your convenience.

B.

NYSDEC requires advance registration to be eligible to take the certification exam. If you are planning to take the exam, you must first call the NYSDEC Pesticide Division at 716-851-7220 to discuss eligibility.
C. If you are eligible, DEC will send you an exam packet, which you must fill out and return to them with your examination fee of $100. You must be pre-registered with DEC to take the exam. No walk-ins will be allowed. All questions regarding your certification should be directed to the DEC. Click here

for flyer.
New Guidance for Mortality Disposal Issued
NYS Department of Ag and Markets has posted guidelines on disposal of livestock carcasses, in response to reports that some rendering companies have halted pickups from farms.
https://nwnyteam.cce.cornell.edu/submission.php?id=761&crumb=dairy|1