Dairy Cattle Lameness Videos- in Spanish!
Kaitlyn Lutz, VMD, Bilingual Dairy Management Specialist
Northwest New York Dairy, Livestock & Field Crops
August 2, 2022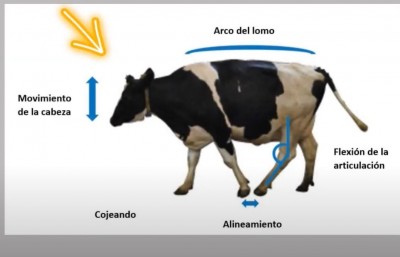 This past March, CCE regional teams and Pro-Dairy teamed up to host a webinar on Understanding and Mitigating Lameness. We had a great attendance and had a few participants ask if we would be offering the webinar in Spanish. We have made 4 animated videos, in Spanish, highlighting the key concepts that were presented during the webinar.
The videos are broken into the following topics:
You can access the video series on the NWNY Team's YouTube channel. We hope you find them useful and, as always, would love to hear your feedback. Reach out to Kaitlyn Lutz or Margaret Quaassdorff with suggestions for future video topics!
Upcoming Events
Beef Quality Assurance (BQA) Training
October 8, 2022
Attica, NY
Beef Quality Assurance (BQA) is a nationwide certification program to help ensure a safe, wholesome, and quality beef product for consumers. Topics covered include herd health management, nutrition, behavior, and handling. Producers attending the training will become Level 2 certified.
Fall Update on Highly Pathogenic Avian Influenza Outbreak
October 12, 2022
All poultry famers, hobbyists, and enthusiasts are invited to join Cornell Cooperative Extension's Livestock Program Work Team and NYS Agriculture and Markets to learn more about this disease, what we know so far about the current outbreak, and how we should prepare moving into the heart of the fall migration.
2022 Feeder School - November 10
November 10, 2022
Join the NWNY Team Dairy Specialists for a one day on-farm training for dairy farm feeders. The training is offered in English and Spanish and will feature stations with hands-on activities and demonstrations.
Announcements
The NWNY Team Blog
Our goal for
this blog
is to share with farmers and allied industry professionals, technical and applicable resources regarding all aspects of dairy farming, livestock and small farms, field crops and soils, and topics related to farm business management and precision agriculture.

The blog will feature Crop Alerts, Dairy Alerts, Bilingual (Spanish) Resources, Upcoming Events and more from our team members. This blog is free for everyone to use, explore and enjoy. When new material is published, subscribers will receive an email notification.

We hope you enjoy this new platform, and are looking forward to engaging with you in the future!