Succession Planning Fact Sheet
Joan Sinclair Petzen, Farm Business Management
Northwest New York Dairy, Livestock & Field Crops
June 13, 2022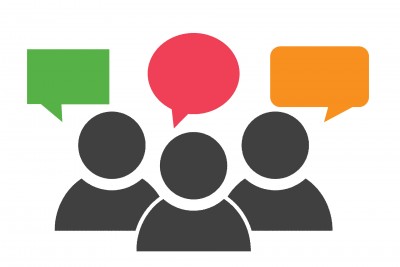 Using a Facilitator to Keep Your Succession Planning Process on Track
Succession planning can be a daunting task. Many farm managers, particularly in smaller businesses, may only be involved in succession planning once or twice in a lifetime, when getting into or out of the business. Thinking about succession planning as a process rather than an event can help one gain perspective on the intentional time commitment required to make your transition plan work. Often business owners rely on a facilitator, coordinator, or navigator skilled in understanding family businesses to help keep the process moving and be certain the right people are involved in developing and carrying out the succession plan. Open the PDF file below to view the entire fact sheet.
Succession Planning Factsheet (pdf; 1133KB)
Upcoming Events
NWNY Dairy Day 2022
December 6, 2022
Batavia, NY
REGISTRATION NOW OPEN!
Theme: The Future of Your Dairy's Youngstock

The NWNY Dairy, Livestock and Field Crops team will be holding it's first "Dairy Day" this December! We will be bringing the latest in dairy research to you with this in-person, 1-day conference.

2023 Corn Congress - Batavia, NY

January 5, 2023
Batavia, NY
Registration is now open for the 2023 Corn Congress - January 5 & 6, 2023
2023 Corn Congress - Waterloo, NY

January 6, 2023
Waterloo, NY
Registration is now open for the 2023 Corn Congress - January 5 & 6, 2023
Announcements
The NWNY Team Blog
Our goal for
this blog
is to share with farmers and allied industry professionals, technical and applicable resources regarding all aspects of dairy farming, livestock and small farms, field crops and soils, and topics related to farm business management and precision agriculture.

The blog will feature Crop Alerts, Dairy Alerts, Bilingual (Spanish) Resources, Upcoming Events and more from our team members. This blog is free for everyone to use, explore and enjoy. When new material is published, subscribers will receive an email notification.

We hope you enjoy this new platform, and are looking forward to engaging with you in the future!