Microgrant for Dairy Farmers in New York
February 11, 2021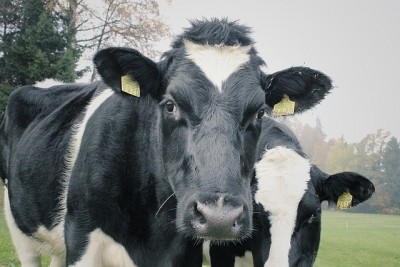 The new Dairy Forward program is a partnership between American Farmland Trust (AFT) and Chobani. This program aims to help select dairy farm families in New York access information and professional services to help plan for farm transitions in the face of tremendous challenges such as a weak dairy economy, disruptions from severe weather, and an aging farmer population.
AFT will make grants of $500 to $5,000 for professional services that further goals associated with farm transfer and succession planning, farm business planning, permanently protecting land, or adopting regenerative farming practices. This is a great opportunity for dairy farm families who are thinking about transitioning their farm to a new generation, hoping to protect their farm, looking to improve farm profitability, or are interested in adopting regenerative practices.
Important Details:
Applications will are being accepted now!
Grants will be awarded based on the order in which they are received until all funds have been expended.
Funds will only be granted for professional services, and payment will be made directly to the service provider upon completion of services.
Guidelines are provided as a PDF below and applications are available here. We hope that the Dairy Forward program will support our partners in advancing their goals while helping farmers and families most in need of the extra support as they look to the future.
Dairy Forward Grant Application Preview
This document should be used for planning purposes only. Applicants must submit applications through online form here
Questions marked with an asterisk (*) are required.
Contact Name*
Contact Phone*
Contact Email*
Contact Address (street address, city, state zip)*
Farm Name*
Farm Address (street address, city, state zip)*
In which state is the farm located?* Please note that we are only accepting applications from New York at this time.

New York
The farm is located in another state

Farm Operator (if different from above)*
Farm Operator Age

Under 25 years
25-34 years
35-44 years
45-54 years
55-64 years
65 years and over

Farm Operator Gender

Male
Female
Non-binary/third gender
Prefer to self-describe (with text box)

Farm Operator Race and Ethnicity

Black or African American
Hispanic or Latinx
American Indian or Alaskan Native
White or Caucasian
Native Hawaiian or Other Pacific Islander
Asian
Prefer to self-describe (with text box)

Does the farm produce milk from cows?* Y/N
Number of cows currently kept for production of milk in 2020 (include dry milk cows and milk heifers that have calved)*
Please select the total market value of agricultural products sold by this farm operation in 2020* Please note that we are only accepting applications from farm operations that have sold more than $1,000 in agricultural products in 2020.

Less than $1,000
$1,000 to $9,999
$10,000 to $99,999
$100,000 to $249,000
$250,000 to $499,000
$500,000 to $999,999
$1,000,000 or more

Number of acres of land currently in farms (cropland, pasture, woodland, and all other land)*
Please select the type of grant you are applying for:*

Farm Transfer and Succession Planning
Permanently Protecting Land
Adopting Regenerative Farming Practices
Farm Business Planning

You must identify a service provider to apply. Have you identified a service provider to accomplish these activities? Y/N*
Amount of grant requested*
Description of services (please limit to 300 words)*
Please provide a letter from your chosen service provider outlining the services agreed upon and the cost of those services*
Briefly summarize or provide a summary of the service provider's qualifications, including education, certification, and/or direct experience*
If your service provider is an attorney, please list their license number and the states in which they are licensed to practice
Does this service provider have any familial or business relationship with the producer?*
Tell us more about your farm*
All grant applicants will be signed-up for email updates, breaking news, and action opportunities from AFT experts across the country, and will receive a complimentary 1-year American Farmland Trust membership. If you do not wish to receive these updates and complimentary membership, please check the box below:

I do not wish to receive updates and a complimentary membership from AFT, but agree to be contacted about my grant application
Dairy Forward Grant Guidelines (pdf; 120KB)
Upcoming Events
NWNY Dairy Day 2022
December 6, 2022
Batavia, NY
REGISTRATION NOW OPEN!
Theme: The Future of Your Dairy's Youngstock

The NWNY Dairy, Livestock and Field Crops team will be holding it's first "Dairy Day" this December! We will be bringing the latest in dairy research to you with this in-person, 1-day conference.

2023 Corn Congress - Batavia, NY

January 5, 2023
Batavia, NY
Registration is now open for the 2023 Corn Congress - January 5 & 6, 2023
2023 Corn Congress - Waterloo, NY

January 6, 2023
Waterloo, NY
Registration is now open for the 2023 Corn Congress - January 5 & 6, 2023
Announcements
The NWNY Team Blog
Our goal for
this blog
is to share with farmers and allied industry professionals, technical and applicable resources regarding all aspects of dairy farming, livestock and small farms, field crops and soils, and topics related to farm business management and precision agriculture.

The blog will feature Crop Alerts, Dairy Alerts, Bilingual (Spanish) Resources, Upcoming Events and more from our team members. This blog is free for everyone to use, explore and enjoy. When new material is published, subscribers will receive an email notification.

We hope you enjoy this new platform, and are looking forward to engaging with you in the future!