Dairy Culture Coach Summer 2020
Libby Eiholzer, Bilingual Dairy
Northwest New York Dairy, Livestock & Field Crops
July 27, 2020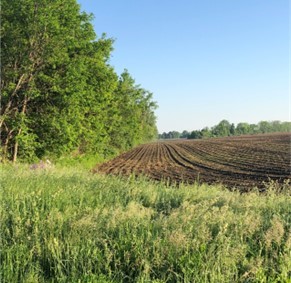 The latest issue of the Dairy Culture Coach is out, including the following:
New and Effective Method for Cockroach Control
What is the Census?
¿Qué es el Censo?
Encuesta Sobre COVID-19 Survey (For industry, dairy producers, and dairy farm workers)
Spanish Farm Management Program Inquiry
Farmworker Survey about COVID-19 from NYCAMH
Thanks and as always please reach out with any questions or comments!
The Dairy Culture Coach Summer 2020 (pdf; 1195KB)
Upcoming Events
NWNY Dairy Day 2022
December 6, 2022
Batavia, NY
REGISTRATION NOW OPEN!
Theme: The Future of Your Dairy's Youngstock

The NWNY Dairy, Livestock and Field Crops team will be holding it's first "Dairy Day" this December! We will be bringing the latest in dairy research to you with this in-person, 1-day conference.

2023 Corn Congress - Batavia, NY

January 5, 2023
Batavia, NY
Registration is now open for the 2023 Corn Congress - January 5 & 6, 2023
2023 Corn Congress - Waterloo, NY

January 6, 2023
Waterloo, NY
Registration is now open for the 2023 Corn Congress - January 5 & 6, 2023
Announcements
The NWNY Team Blog
Our goal for
this blog
is to share with farmers and allied industry professionals, technical and applicable resources regarding all aspects of dairy farming, livestock and small farms, field crops and soils, and topics related to farm business management and precision agriculture.

The blog will feature Crop Alerts, Dairy Alerts, Bilingual (Spanish) Resources, Upcoming Events and more from our team members. This blog is free for everyone to use, explore and enjoy. When new material is published, subscribers will receive an email notification.

We hope you enjoy this new platform, and are looking forward to engaging with you in the future!